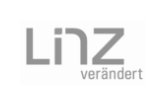 efficient transport
of your personnel data
functionality
copies the data in the same client under different personnel numbers
transports the data to another client of the same SAP® system or
transports the data to the same or a different client of another SAP® system
With the data transport and copy tool hr.dat.copy you can use the data of any number of representative people of the productive system as data for test or training systems.From the HCM system, representative people with different employee groups or groups, personnel areas etc. are selected and transported to the desired system with hr.dat.copy. If necessary, you can anonymise and customize personal data consistently or individually.
In addition, the objects of the PD, such as the organizational structure, training / events, qualification catalogs, certain or all objects of a plan variant, and much more can be transported.
availability
SAP®-R3 available for Releases 4.70, ECC 500, ECC 600 (incl. all EhPs), SAP S/4HANA®
independent
independent
independent
German, English, French
The complete tool is implemented in ABAP and supported by detailed documentation.